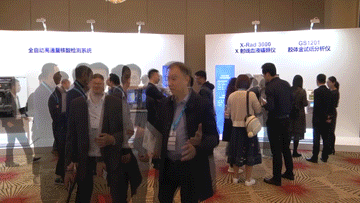 It is said that,
The "Lavender Reagent 2019 New Product Seminar" held recently was very lively.
I heard that there was a lot of people on the scene at the Livzon reagent theme exhibition hall.
I heard that many new products of Livzon Reagent have been strongly watched!
I heard that there are stories behind this:
2192 days and nights, the R & D center came from academic experts from all corners of the world, working hard and concentrating;
800 + reagent people, five technical teams and reagent strugglers at the front and back office, working hard and walking together;
200+ partners. Over the past ten years, they have worked together to expand the domestic in vitro diagnostic blue ocean market.
A series of numbers is a true portrayal of the strugglers of the IVD industry. Livzon Reagent, a pioneer in the IVD industry, has settled for several years and accumulated a lot of hair. It has successfully transformed through independent innovation and rejuvenated new vitality. It has recently returned strongly with the "three major R & D technology platforms + automatic equipment support +" At the seminar, everyone said: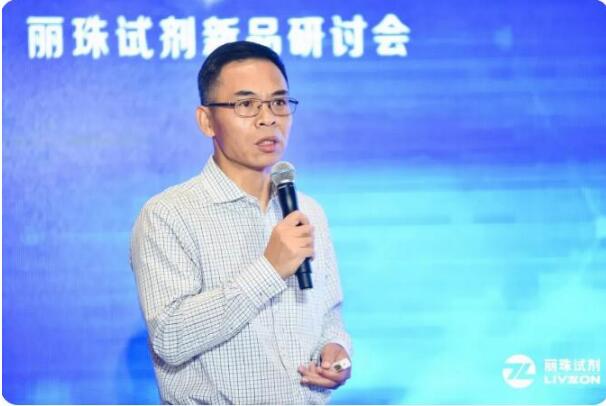 ▲Former Professor of the Second Military Medical University Changzheng Hospital
"According to literature reports, the prevalence of autoimmune diseases in Western countries is about 8%, and the number of Chinese patients is temporarily unknown. With the National Health and Health Commission's proposal to set up a national three-level general hospital to set up a rheumatology department, autoantibody testing will be a rapid The field of development. Livzon reagent closely follows the trend of the times. The multiple liquid phase immunotechnology platform has up to 4096 different magnetic barcode chips, which can realize multi-item detection in one tube at the same time, greatly reducing the workload of the laboratory staff and development. The potential is huge. "

——Self-exempt experts say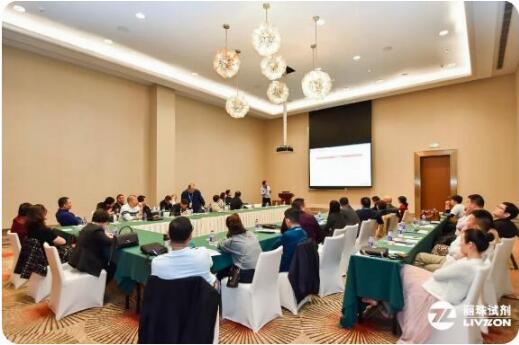 "Compared with Roche mixed test reagents, the Lavender BCI-NAT single test reagent can distinguish HBV samples that are negative for Roche mixed test but positive for single test; at the same time, among the samples that do not match, the single test of Lavender and the single test of Grifols The coincidence rate is higher than that of Roche and Grifols. When conditions permit, it is recommended to use single-check reagents.
Some medium and large blood stations adopt the ELISA + NAT simultaneous detection, which requires high anti-pollution ability of nucleic acid reagents. No cross-contamination of Livzon reagent products in clinical trials indicates that its anti-pollution ability meets the application requirements. "
——The blood station expert said
"Clinical BCI combined with nucleic acid screening has-shorten the serological detection window period, increase the detection of occult infection (OBI), improve the detection of immunological diseases or immunodeficiency people, prevent viral gene mutations and antigen expression abnormalities With many advantages such as negative serological test, it is recommended to choose a nucleic acid reagent with a double-segment design to prevent missed tests. Patients at all levels of medical institutions receiving outpatient and inpatient treatments and high-risk groups who are at risk of contracting HBV, HCV, and HIV are necessary Conduct BCI nucleic acid screening. "

——Clinical experts say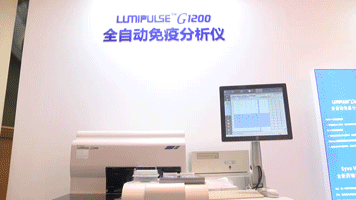 "We have been cooperating with Livzon Reagent since 1997, and have developed from a cooperative relationship to a friend relationship. In the past, Livzon Reagent mainly used agent products and the brand was very good, but the relatively small product line limited its development. Bead reagent has launched a large number of independent research and development products, I believe that there will be better development in the future. "-By Lao Tie
General Manager of Livzon Reagent
"2019 is the 30th year since the establishment of Livzon Reagent, from enzyme-free gold labeling to chemiluminescence, to the current liquid-chip multiple detection technology, from immunity to molecular, from agent to independent research and development, we always focus on the diagnostic field , Adhere to the premise of disease, hoping to effectively solve the actual needs of customers and existing problems, and walk out of their own unique development path.
Vice President of Livzon Reagent Marketing
"From 2020 to 2024, we will take 118 customer-centric products as the origin, and build a comprehensive solution to meet the needs of users for disease detection around 10 dominant diseases such as autoimmunity, AIDS, tuberculosis, and respiratory infections.


The development process of the multiple immune technology platform is very hard, and there are countless failures, but if it fails 99 times, the 100th time is successful, you can experience the joy of 'thousands of years of hard work, blowing the mad sand to gold' This is an indescribable sense of accomplishment.
——R & D Engineer Wang Guolei
Our self-developed freeze-dried reagents have a real-time stability of up to 28-29 months, which is far beyond expectations and gives us full confidence in reagent performance.
Our product is to solve the problems that others can't solve. We can also solve the problems that others can solve. We must also solve the problems that others can't solve, and we must do our best!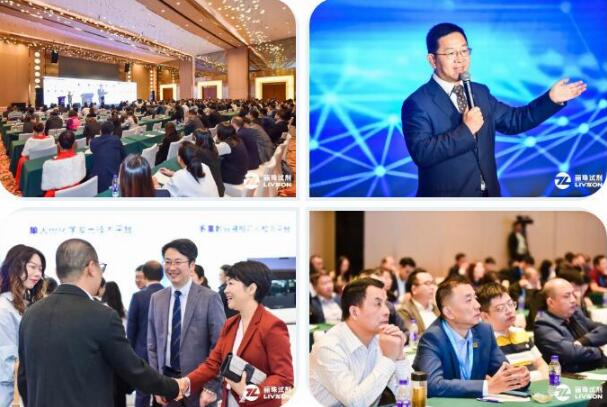 Innovation takes time, more need to persevere
Thank you to every struggler in the IVD industry

Livzon's struggle continues

The story here is unfinished ...